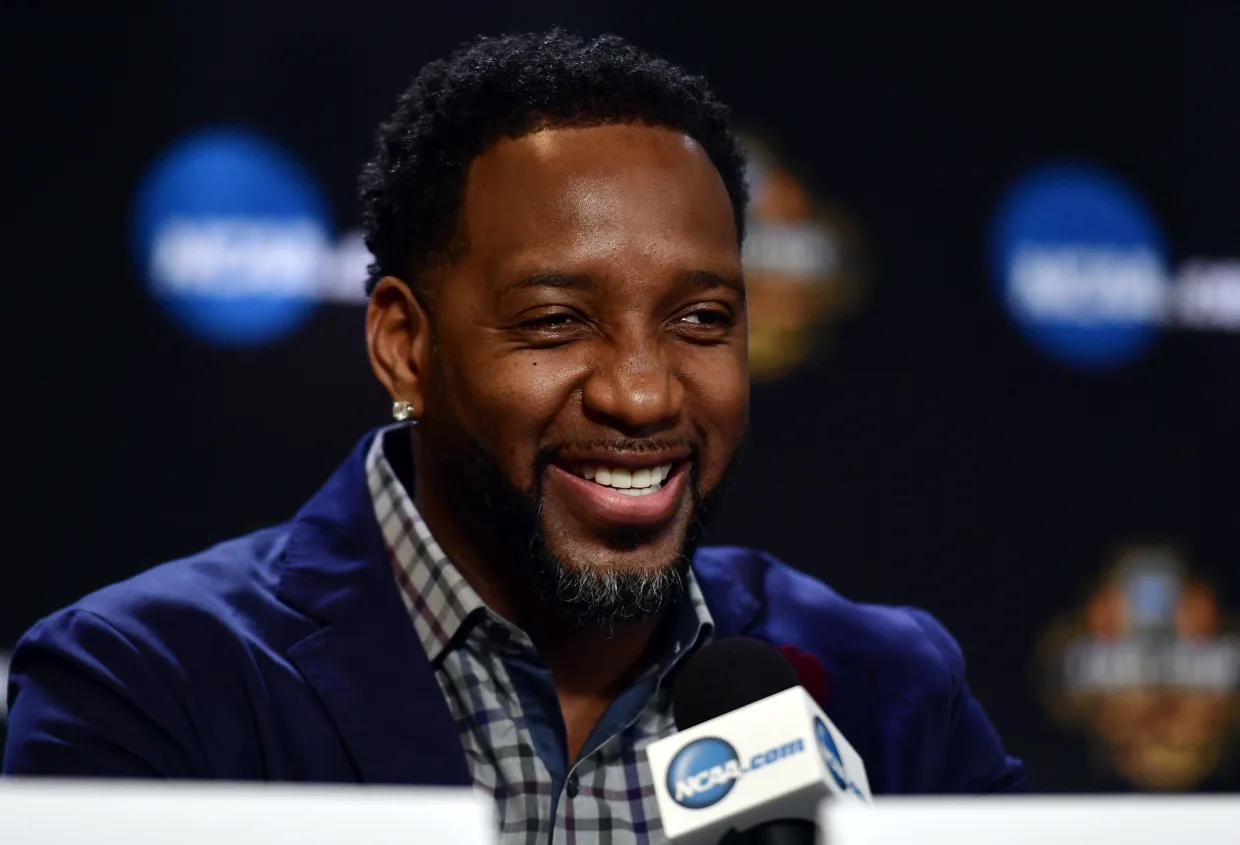 The Hall-of-Famer Weighs In On Beal's Upcoming Free-Agency
Tracy McGrady had this to say to NBC Sports Washington about the Wizards' star:
"Miami would be a very dangerous team and possibly even win a championship with Bradley Beal along with Jimmy Butler and what they have down there. Just a phenomenal player and that'd be perfect."

Tracy McGrady (NBC Sports Washington)
T-Mac and Beal have a lot of similarities. Both are score-first shooting guards who averaged around 20 points, five rebounds, and four assists a game. Both, so far in the case of Beal, failed to make a Conference Finals in their respective primes. It makes sense why McGrady would feel like he's in a position to offer Brad some career advice. He thinks Beal should prioritize winning over the extra $64 million that Washington can offer him over any other team. That's a lot of money, but it turns out McGrady has experience turning down large sums of cash as well.
McGrady Rejected The Heat
Apparently, a then-21-year-old T-Mac shunned a max offer from the Miami Heat in 2000. That's actually a pretty cool story, as Brian Windhorst recounted on the Bill Simmons Podcast:
"They bring [Tracy McGrady] down on a private jet and they bring him to Alonzo Mourning's house…And they have drinks and they hang out… Zo was one of the coolest guys in the league….And all of a sudden, this speedboat pulls up. And Zo says, 'Hey Tracy, let's go for a ride.'… They hit go and the speedboat goes 80 miles an hour across Biscayne Bay, zapping by the arena, downtown Miami, beautiful. It pulls into Pat Riley's house down the cove. And Riley's standing there holding the max contract offer."

Brian Windhorst
McGrady rejected the offer because he wanted to play with his hometown Orlando Magic. He went on to make one appearance in the NBA Finals in 2013. He played a total of 15 minutes as a 34-year-old reserve on the Spurs. Maybe he harbors regrets about his own decisions and doesn't want to see Beal waste his time in Washington. It is certainly hard to envision the Wizards competing for a championship anytime soon. Betting on Kristaps Porzingis and Kyle Kuzma to make your team relevant seems like a recipe for disaster.
Beal has had some good times with the Wizards. In 2017 they nearly made the Eastern Conference Finals before bowing out to the Celtics in seven games. Every Washington fan will remember John Wall jumping on the scorer's table in that series. He's been incredibly loyal. I think he would be remembered fondly by the fanbase for giving the city his all.
All in all, T-Mac might be right.