Pass Rusher DeMarcus Ware has decided to call it quits. After getting interest from the Cowboys and Broncos this offseason, he has decided to announce his retirement instead via twitter.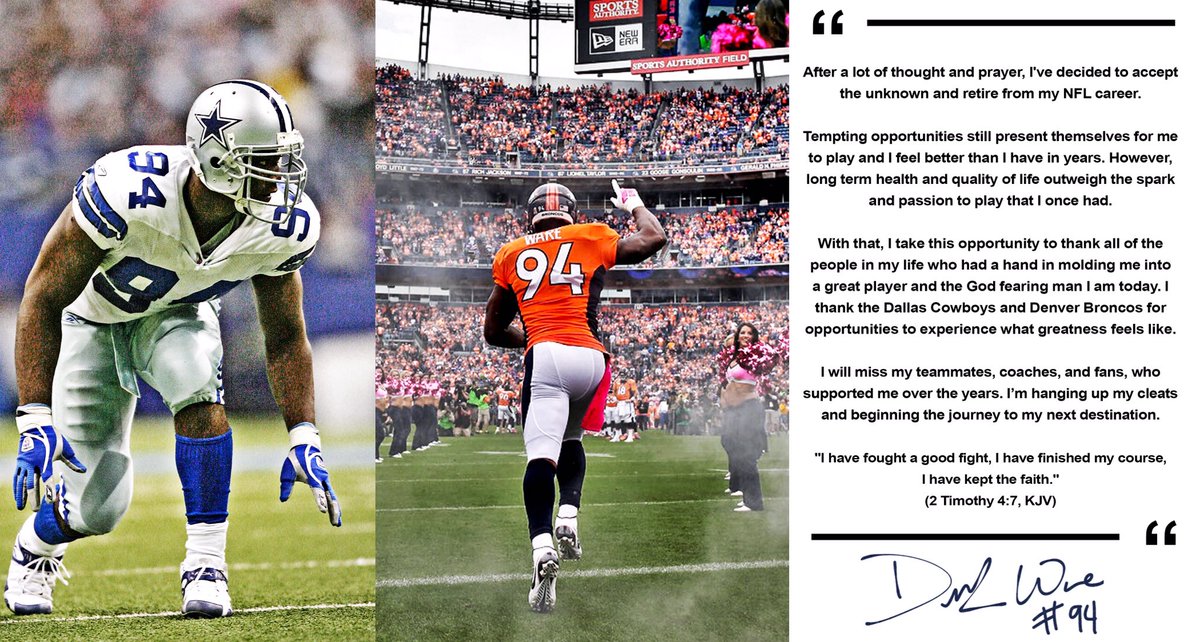 Ware, 34, was drafted by Dallas 11th overall in 2005 from Troy University. If Ware had wanted to continue playing, he may have been destined to return to the Cowboys. He was still producing at a high recording 11.5 sacks the past 2 seasons.
Ware was able to win a Super Bowl ring with the Broncos a year ago. Ware, 35, was scheduled to become a free agent this offseason after spending the last 3 years in Denver. Ware finishes his NFL career with 138.5 sacks and possible consideration for the hall of fame. At the very least he will likely be inducted into the Cowboys ring of honor.