NBA Draft 2021: Eastern conference team needs and best fits
The 2021 NBA Draft is at our doorstep, and it's a draft that is expected to both have a plethora of top end talent, as well as running deep. All that is missing from making this a Holy Grail draft class is the 'can't miss', consensus #1. But Zion Williamson, LeBron James and Tim Duncan don't come along every year. The talent that is up for grabs makes the 2021 NBA draft one of the most intriguing in recent times.
With the top four – though crucially not the order they'll be selected – generally agreed upon, the mid to late lottery selections make this one a particularly difficult draft to predict. But, predict, we will!
Well, sort of….we're going to list the most likely selections for each team based upon their most glaring needs.
Today, we'll look at the Eastern Conference, with the West to come closer to draft day.
(Some quick housekeeping, before we embark on our journey: where teams have 1st round selections, we're focusing on those. Only where teams do not have a pick in the 1st round will we look at 2nd round options)
Atlanta Hawks
Picks: 20, 48
Needs: point guard depth, power forward/centre depth
Atlanta are, without a doubt, ahead of schedule. Travis Schlenk has done a wonderful job assembling a deep, talented and versatile roster of young players. As such, these Hawks don't really have too many glaring needs that require addressing with the 20th pick, outside of a viable backup for Trae Young. Bogdan Bogdanovic is a capable playmaker but is overstretched running an offense for an extended period.
A potential fly in the ointment is the restricted free agency of John Collins, especially given the shoulder injury to 2020 top 10 pick Onyeka Okongwu. If the team has an inkling that Collins will cast his eye elsewhere, another big man could get the call, here.
Potential selections: Tre Mann, Miles McBride, Jared Butler
Boston Celtics
Picks: 45
Needs: point guard
For all of their stockpiling of picks over the past half a decade or so, the Celtics roster is worryingly thin. Of course, trading away Kemba Walker leaves a gaping hole at the point, though behind superstars Jayson Tatum and Jaylen Brow, the C's wing talent is unproven, at best.
With no 1st round pick, it's unlikely that Boston find an immediate solution to any of those concerns, so perhaps a trade could be in the making.
Potential selections: Rokas Jokubaitas, Juhann Begarin, Austin Reaves
Brooklyn Nets
Picks: 27, 44, 49, 59
Needs: 3 and D wings
The Nets are, by design, thin around the edges. As evidenced by the likes of Blake Griffin joining them off the buyout market, this is a team that is tailored to picking up fading (or faded) stars chasing a chip.
We can safely assume that Spencer Dinwiddie has a foot out the door, though given the trio of superstar play makers on the roster, he won't be especially missed. Rather, what this team needs is a few more 3 and D wings, to knock down all the open looks that the stars generate, whilst saving those old legs on the defensive end of the floor.
If the Nets lose Griffin, then a big man becomes another area of need.
Potential selections: Tre Murphy, Jaden Springer, Josh Primo
Charlotte Hornets
Picks: 11, 56, 57
Needs: centre
The leagues pre-eminent doughnut team.
The Hornets are relying on the surprisingly young, but plays surprisingly old Cody Zeller, or Bismack Biyombo, who hasn't yet proven he can consistently catch a basketball. This is less than ideal.
With a play maker like LaMelo Ball on the roster, Charlotte would ideally look to draft a springy, rim-running type. That said, there is really only one option that is viable at the 11th pick. If Kai Jones is off the board, they could reach a little for an old school centre like Alperen Sengun, or maybe look to trade. Could they snare Mitch Robinson and a pick from New York for the #11 selection?
Potential selections: Kai Jones, Alperen Sengun, Isaiah Jackson
Chicago Bulls
Picks: 38
Needs: wing depth, centre depth
The Bulls have their offensive focal points in Zach Lavine and Nikola Vucevic. Now they need to supply them with complimentary support players. Unfortunately, they're not likely to garner too much immediate help with the 38th selection. Though, with rumours that Tomas Satoransky is being targeted by some of the contenders, Chicago may be able to trade its way into a late 1st rounder.
With Coby White on board as the potential 3rd scorer, look for the Bulls to bring on board a versatile wing or centre to supplement their roster.
Potential selections: Herb Jones, Jeremiah Robinson, Kessler Edwards
Cleveland Cavaliers
Picks: 3
Needs: forward talent
Bottom five in both offensive and defensive rating in 2021, the Cavs need help wherever they can find it. With Jarrett Allen receiving his qualifying offer, and the young SexLand back court, Cleveland will ideally look for help at the forward positions. Though, should Evan Mobley be off the board and pic three, don't think for a second that they won't take Jalens Green or Suggs.
Now that has been written, they'll take Scottie Barnes, won't they!
Potential selections: Evan Mobley, Jalen Suggs, Jalen Green, Scottie Barnes
Detroit Pistons
Picks: 1, 37, 42, 52
Needs: talent
Let's break the rule established at the outset, given it's almost fait accompli that Detroit will snare Cade Cunningham 1st overall.
With their swag of 2nd round selections, the Pistons will be looking for long term talent. There's no need to take a known quantity as they're still years away from looking to push for the playoffs. With three solid picks in last years 1st round and presumably Cunningham to come, the top end talent is there. Detroit will take some big swings, here.
Potential selections: Josh Christopher, Aaron Henry, Greg Brown
Indiana Pacers
Picks: 13, 54, 60
Needs: 3 and D wings, power forward
The Pacers' porous defense will surely improve with Rick Carlisle on the sidelines, but they could still use a capable wing defender to help the cause. Given that their other prime need is outside shooting, landing a 3and D wing is a must at pick 13. Fortunately for them, there should be plenty to choose from. 'What about TJ Warren?', you ask. He's Indiana's only wing of real note and is very, very injury prone. Having another option definitely won't hurt.
If the Pacers decide to pull the trigger and trade one of their top line centres, then replacing the outgoing man with a legitimate power forward or big wing is another option.
Potential selections: Usman Garuba, Jalen Johnson, Franz Wagner
Miami Heat
Picks: none
Needs: wing depth
The Heat don't have a pick in this draft, but that doesn't mean they don't have needs.
Both of Miami's centres are on the shorter side, but given dreadnought 3rd string centres are readily available in free agency, expect the Heat to focus on acquiring some NBA ready wing depth, should they somehow find themselves in possession of a pick.
Potential selections: umm…..
Milwaukee Bucks
Picks: 31
Needs: guard depth, wing depth
Milwaukee doesn't have a 1st rounder, but with pick 31 in their control, they're not exactly losing out.
Donte Divincenzo's injury exposed a weakness that could have potentially derailed the Bucks' eventual title run: depth at guard and on the wing. Jordan Nwora could see more court time next season as a bigger wing, but another guard that can hit open shots, capably run an offense and not get roasted on defense (in other words, somebody who isn't Jeff Teague) will likely be a priority.
Potential selections: Tre Mann, Miles McBride, Joel Ayayi
New York Knicks
Picks: 19, 21, 32, 58
Needs: outside shooting, play making
In a sense, it doesn't matter who the Knicks pick; coach Thibodeau won't play them until 2024.
But, make picks they must! The Knicks' necessities are glaringly obvious: they need a play making, outside shooting man that can ideally take over running the point. If the Knicks find that player at 19, look for them to take a wing that can consistently hit a jump shot at 21.
Potential selections: Chris Duarte, Ayo Dosumna, Nah'Shon Hyland
Orlando Magic
Picks: 5, 8, 33
Needs: talent
The rebuild is on in Orlando. Again. Of course, it's just the Magic's luck that they're picking at five and eight in a four player draft.
Their best hope of landing one of the four presumptive superstars is that Scottie Barnes takes the eye of the suitors picking before them. If that doesn't happen, expect the Magic to – given their collection of young big men – take wings and possibly another point guard, depending on their internal view of the Markelle Fultz/Cole Anthony combination.
Potential selections: Scottie Barnes, Jonathan Kuminga, Moses Moody
Philadelphia 76ers
Picks: 28, 50
Needs: play making, shooting
The Sixers needing play making is dependant on them trading Ben Simmons and, of course, what they receive for him. The Sixers needing shooting? That's a given no matter what other moves they make.
Seth Curry is a flame thrower, but there really isn't another consistent deep threat on the roster. Danny Green is purely a stand still shooter at this point in his career, Tobias Harris is not scaring anyone.
Should the Sixers land CJ McCollum for Simmons, there is a chance that they pivot to landing a credible backup/replacement for Joel Embiid and his creaking joints.
Potential selections: Charles Bassey, Jared Butler, Jaden Springer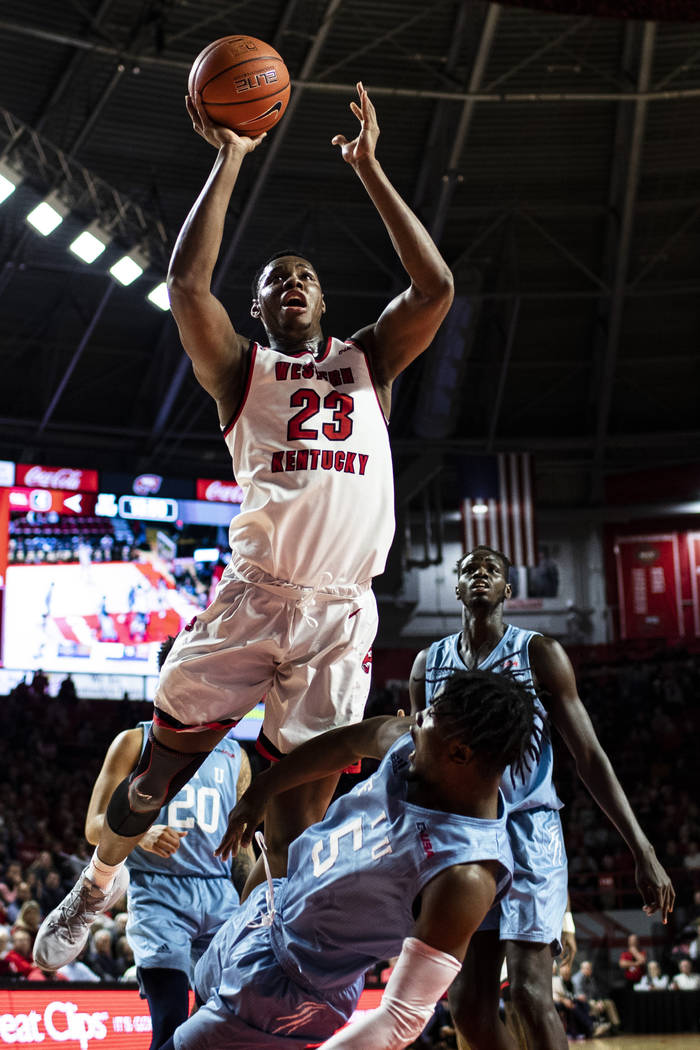 Toronto Raptors
Picks: 4, 46, 47
Needs: a potential go-to scorer, front court depth
Let's assume for a moment that the GROAT Kyle Lowry has played his last game as a Raptor, shall we?
Pascal Siakam is an outstanding basketballer, but is clearly miscast as a 1st option on a high end playoff team. With the 4th pick, it's expected that the Raptors will have either Jalens Suggs or Green fall to them. Either pick would fit in well with existing back court stalwarts Fred Vanvleet and Gary Trent Jr.
If Lowry stays? Expect a trade as both the Magic and Thunder are rumoured to be very interested in moving into the top four. That would allow Toronto to round out their front court rotation.
Potential selections: Jalen Green, Jalen Suggs, Scottie Barnes
Washington Wizards
Picks: 15
Needs: shooting, defense, wing depth
This assessment relies on the Wizards keeping hold of their star back court of Bradley Beal and Russell Westbrook. With those two on board, the Wizards need defense to cover them both and shooting to supplement Westbrook.
Positionally it's almost irrelevant who the Wizards select, given that they have no outstanding talent on the wing or in the middle and that Westbrook is aging. Fortunately, there will be plentiful options for them at pick 15.
Potential selections: Corey Kispert, Franz Wagner, Trey Murphy
Keep your eyes peeled for our Western Conference draft needs preview, which will be available in the coming days.