In amongst all the action of the NBA restart in Orlando, the fact that the draft lottery is about to occur has somewhat slipped under the radar.  
The draft lottery had become a little stale before the league flattened the lottery odds before the 2019 draft, with teams rarely moving outside of their pre-lottery draft slot. The league's gamble paid off immediately with last years drawing: the Pelicans and Grizzlies made shock leaps into the prime 1st and 2nd slots; the Lakers jumped to 4th which in turn helped facilitate the Anthony Davis mega-trade. It will be interesting to see if 2019 was a quirk of numbers, or if random jumps in the order start to become commonplace.  
For the 2020 draft moving up in the order may not matter quite as much, with this draft class long on very good talent, but without a true 'sure thing' superstar standing head and shoulders above his classmates. That may lead to teams being quietly satisfied to not land the coveted top overall pick, and the pressures associated with it.
As we approach the lottery drawing, lets take a look at the consequences of the lottery for each of the 14 lottery teams, starting with the team that shockingly has the best odds at landing the #1 pick. 
Golden State Warriors (15-50) 
Odds of picking 1st overall: 14% 
Odds of picking top 4 overall: 52.1% 
The Warriors might have the best chance of landing the top pick, but they might also have the best chance of trading away whoever they pick. With their core players returning to health, the Warriors expect to compete for the title next season. That core is aging: Steph Curry is 32, Draymond Green is an old 30, Klay Thompson is 30 and coming off an ACL injury. Can this group wait for a rookie – no matter how talented – to develop into a championship level contributor? 
Given that those players slated towards the top of the draft don't exactly fill positional needs either, the pressure on the club to hold onto the #1 pick isn't as great as it might normally be. It seems likely that Golden State will look to trade the pick for established talent; either straight up, or packaged with other assets. Look for the Warriors to trade down to a mid-lottery position and focus on somebody like Obi Toppin.  
Cleveland Cavaliers (19-46) 
Odds of picking 1st overall: 14% 
Odds of picking top 4 overall: 52.1% 
Considering Cleveland traded for a high priced centre in Andre Drummond, and have seemingly drafted guards every year since time immemorial, GM Koby Altman's decision making in this draft will be very interesting.  
Anthony Edwards and LaMelo Ball both seem somewhat redundant with Collin Sexton, Daruis Garland and Kevin Porter all on board, but are any of those incumbents worth passing over a superior guard prospect for? The Cavs have very obvious front court needs, though they should really be in 'best talent available' mode.  
Altman simply has to get this draft right – his job likely depends on it.  
Minnesota Timberwolves (19-45) 
Odds of picking 1st overall: 14% 
Odds of picking top 4 overall: 52.1% 
Whereas Altman has had time to so far unsuccessfully rebuild his roster, Wolves GM Gersson Rosas has only been in the job for a season, yet has completely reshaped the squad around Karl-Anthony Towns. He has clearly committed to an offensively minded team, with Towns' great friend D'Angelo Russell the long term option at point guard, and Malik Beasley also brought in at the trade deadline to bolster the traditionally weak back court.  
Should Minny win the lottery, their decision will be fascinating. Edwards, Ball and James Wiseman all suffer from positional overlap with the Wolves new (lower caps) big two. Deni Avdija is an ideal fit, but isn't worth a top 3 pick in this draft.  
Rosas has shown precious little fear in making big moves since he took office. With the #17 pick (from Brooklyn) in their possession, look for him to cook something up on draft night, no matter where their better pick happens to fall.  
Atlanta Hawks (20-47) 
Odds of picking 1st overall: 12.5% 
Odds of picking top 4 overall: 48.1% 
Speaking of draft night gambles, Atlanta GM Travis Schlenk isn't afraid of taking the plunge – he's made draft night trades in each of the past two seasons, as well as a major mid-season move to acquire Clint Capela from Houston.  
Atlanta's squad is painfully young, with talent at all positions. That talent is at different stages of proving itself, though. Trae Young is a superstar, no matter his defensive shortcomings. John Collins is turning into an excellent 2nd fiddle. Capela is a rim runner of some renown. Cam Reddish and DeAndre Hunter both came on late in their rookie campaigns.  
The consensus seems to be that Atlanta are locked into Wiseman, should the Memphis freshman be available when Atlanta picks. That would mean trading out Capela, which seems unlikely given he's yet to play a game for the Hawks. Edwards seems a snug fit or, if the team choose to deal Collins, Toppin could slot into his role.  
Detroit Pistons (20-46) 
Odds of picking 1st overall: 10.5% 
Odds of picking top 4 overall: 42.1% 
The cupboard is Mother Hubbard levels of bare in Motor City. The positive for GM Troy Weaver – presiding over his first draft – is that he essentially gets a free swing this year. There are literally no players currently on roster that are worth passing over a high end draft prospect for. Christian Wood is a nice story, and Sekou Doumbouya is an interesting young player, but neither project as stars. The relative interchangeability of this years top prospects plays into Detroit's hands in that respect. If they happen to draft at the 6th pick, for example, would Avdija or Tyrese Halibuton be so much worse that Ball or Edwards?  
No matter who Detroit winds up with, they'll get all the court time they can handle.  
New York Knicks (21-45) 
Odds of picking 1st overall: 9% 
Odds of picking top 4 overall: 37.2% 
The Knicks are currently slotted in 6th place in the lottery grid…..so they're going to pick 9th, aren't they! 
Lady Luck has never really shone upon the Knicks. Even when it has – such as Porzingis slipping to the 4th pick in 2015 – the Knicks still manage to Knicks it up.  
Realistically, after all these years in the lottery, the 'Bockers only have two building blocks in Mitchell Robinson and RJ Barrett: neither are superstar material. Despite having so many former lottery picks amongst their point guard ranks, play making is still the sorest point on the Knicks litany of woes. LaMelo Ball makes all sorts of sense, should he be available where the Knicks pick. Which obviously means he'll be picked immediately before the Knicks get on the clock.  
Chicago Bulls (22-43) 
Odds of picking 1st overall: 7.5% 
Odds of picking top 4 overall: 32% 
Finally, the Bulls have seen the error of their ways and parted company with Jim Boylen. The Bulls have too much talent to be losing 65% of their games season in, season out. Sure, it would help if that talent could take the floor at the same time every now and again, but there is talent on that roster, nonetheless.  
The one area that the team needs help is at the point. Coby White is a gunner in a lead guards body – he profiles as the perfect microwave off the bench. Zach LaVine has masqueraded as a point guard in the past with predictably disastrous results. Filling the point guard spot simply must be their goal.  
If the Bulls manage to move into the top 3, Ball is very much in play. If they stay in/around their current #7 slot, the exciting young Frenchman Killian Hayes should be available.  
Charlotte Hornets (23-42) 
Odds of picking 1st overall: 6% 
Odds of picking top 4 overall: 26.3% 
The last time Charlotte picked in the top 4, they nabbed….Cody Zeller (ugh). A large part of the Hornets traditionally poor drafting record is the clear preference of owner Michael Jordan to favour established college talent over raw freshmen or international prospects. I sent a draft of this piece to MJ, prior to publishing…..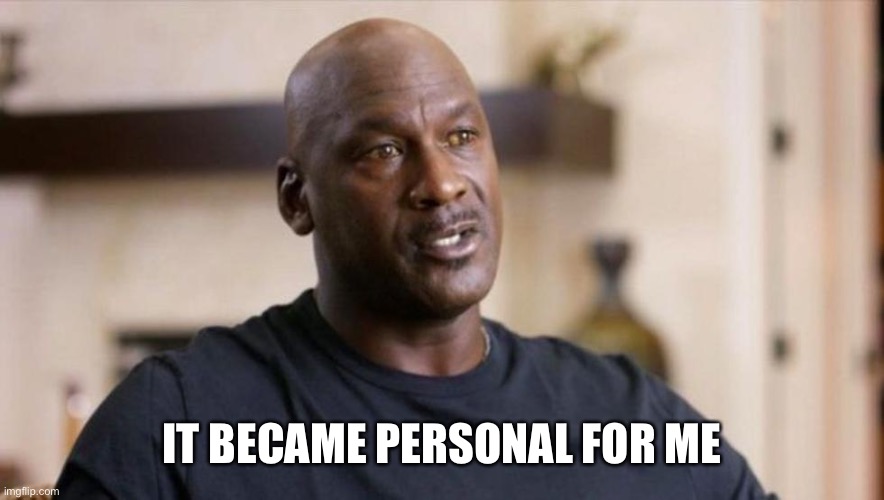 For all of their struggles, the Hornets are building an interesting young core. They so have a glaring need for an athletic 5 that can actually catch (sorry Bismack Biyombo). If Wiseman happens to fall, look for Charlotte to be aggressive. More likely is that they'll target Onyeka Okongwu to be their very own Montrezl Harrell. 
Washington Wizards (25-47) 
Odds of picking 1st overall: 4% 
Odds of picking top 4 overall: 20.3% 
We're finally into the bubble teams – not that Washington were really noticed down in Orlando.  
Washington look likely to pick in 9th, just as they did last season. Rui Hachimura was a slightly left field pick, though GM Tommy Sheppard is openly comfortable making decisions that seem less obvious. He nabbed large parts of his young core from the Lakers bench and flat out stole Davis Bertans from the Spurs.  
Washington's biggest need is at the 4 and 5 positions, so expect Okongwu or the bouncy Precious Achiuwa to be in their sights. Although, given the world hasn't seen John Wall for the best part of 2 years, the Wiz may want to grab a point guard as both a long term successor to, and immediate insurance against the injury prone floor general. Haliburton would be a great pick, if he were available.  
Phoenix Suns (34-39) 
Odds of picking 1st overall: 3% 
Odds of picking top 4 overall: 13.9% 
Despite their brief run as the NBA's darlings through an undefeated stint in the seeding tournament, the reality of being a lottery team for the 63rd straight season can't be escaped.  
Phoenix are extremely unlikely to move into the top 4, but should they achieve the borderline impossible, a point guard to learn at the feet of and eventually succeed Ricky Rubio should be the path. If the club decide that Devin Booker is their James Harden and choose to put a scorer next to him, Isaac Okoro or Davin Vassell might be worth the gamble.  
The Suns are building something quite intriguing in Arizona. This might be their last bite at the lottery apple, so moving up the board on lottery night would be a huge boost.  
San Antonio Spurs (32-39) 
Odds of picking 1st overall: 2% 
Odds of picking top 4 overall: 9.4% 
The Streak is over. Long live The Streak.
There has been a substantial level of pessimism around the Spurs this season, given that their tremendous run of consecutive playoff qualifications is over, but also due to the fact that the Spurs two best two players seemed to be past their admittedly considerable primes, and that their young players didn't appear to be coming on as hoped.
Bubble life did offer a glimmer of promise for the Spurs. With LaMarcus Aldridge injured, Coach Popovich changed tack and went small, playing DeMar DeRozan at the 4 and giving his young guards in DeJounte Murray, Derrick White, Lonnie Walker and Keldon Johnson all the burn they could handle. The results were encouraging.
The Spurs can feel bullish about their guard rotation, but they'll still need to address the front line at some point. Jakob Poeltl is a handy player, but he can't anchor that front line on his own. Assuming the Spurs don't move up, Achiuwa or perhaps Patrick Williams would suit.
Sacramento Kings (31-41) 
Odds of picking 1st overall: 1.3% 
Odds of picking top 4 overall: 6.2% 
The Kings haven't enjoyed a winning season in 14 years. The departure of cap-geek-extraordinaire Vlade Divac isn't going to change that. Sure, Divac is the GM that selected Marvin Bagley with Luka Doncic still on the board; that traded Zach Collins and Gary Trent Jr; that picked Willie Cauley-Stein whilst Kentucky teammate Booker was available; that picked Sauce Castillo instead of Zach LaVine; that nabbed Ben McLemore instead of Giannis…..you know, Vlade being gone might help a little.
Still, the Kings will need to shake the perception that meddlesome majority owner Vivek Ranadive is calling the shots, rather than his basketball people. Ranadive allegedly has a tendency to fall in love with players and implore his front office to draft them – that simply can't happen anymore. With a championship winning GM in Joe Dumars at the helm, Kings fans should hope Joe D pulls rank.
As for needs, the Kings frankly need everything outside of a point guard. So obviously it's in this part of the draft where Theo Maledon, Tyrell Terry, Cole Anthony and Jahmius Ramsay – all point guards – are all expected to be available.
The Kings really need to move up in this lottery.
New Orleans Pelicans (30-42) 
Odds of picking 1st overall: 1.2% 
Odds of picking top 4 overall: 5.7% 
Despite their inflated expectations, missing the playoffs this season isn't crushing for the Pelicans. Between injuries, new players being integrated, a new GM and a (since fired) coach on the hot seat, this was a transition year in New Orleans.
That said, the Pellies will rightfully be disappointed if they're in the same boat next season. The talent at every position is there to make a playoff run, even in the loaded West. Rather than positional fit, this pick should be about a skill set need: defense. Outside of Jrue Holiday and (when healthy) Derrick Favors, this team plays precisely zero defense. They could do worse than Daniel Oturu. He's a project, but has a lot of similarities in playing style to Favors.
Memphis Grizzlies (34-39)
Odds of picking 1st overall: 0.5% 
Odds of picking top 4 overall: 2.4% 
This pick is likely heading to Boston, unless the Grizz make the substantial leap into the top 4 – it that happens, Boston receives Memphis' 2021 1st pick unprotected. Given the apparent depth in the 2021 draft class, losing this pick might suit Memphis.
Assuming this pick heads to Boston – it would be one of 3 Celtics first rounders – a big man is probably the direction Danny Ainge will take. In a draft loaded with guards and wings, this isn't the ideal situation for a team who's considerable war chest of picks is almost exhausted. Oturu would be a perfectly fine pick, though they may hope Achiuwa falls.
Alternatively, do the C's look to move on from the injury prone Gordon Hayward? If they do, then there are so many options available: Patrick Williams, Aaron Nesmith, Devin Vessell.
A third, perhaps controversial option: draft Kemba Walker's long term replacement. Walker is 30, with a lot of miles on the clock and small guards don't traditionally age well. In a draft loaded with point guard talent, it makes sense to bring in a lead guard to learn from Kemba, and take over as he transitions into the next phase of his career.
Of course we're dealing with Trader Danny, here. He's either packaging picks to move up, or taking 3 draft and stash guys that we'll never hear from again.